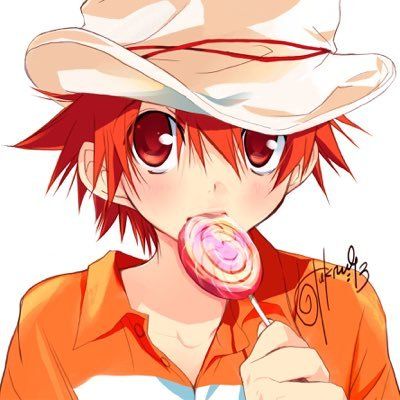 Este año 2017 se celebra el 20 aniversario del manga DNANGEL de la mangaka Yukiru Sugisaki.
El 13 de noviembre de 1997 se publico en Japón el primer tomo (volumen) manga de la serie de DNANGEL por la editorial KADOKAWA; este manga llevaba ya unos nueve meses publicado capítulos manga en la revista japonesa ASUKA monthly, es más el primer capítulo manga de DNANGEL se publicó en marzo de 1997
CELEBRA
EL 20 ANIVERSARIO DE DNANGEL
#DNANGEL20thAnniversary en facebook/twitter
D•N•Angel (

ディー・エヌ・エンジェル

) es un manga de Yukiru Sugisaki (

杉崎ゆきる

), siendo la obra más popular y de mayor renombre que posee la autora, llegándose a lanzar un anime supervisado por la autora, varias series de CD Drama, dos novelas y un videojuego para PlayStation 2. Comenzó su publicación en la revista Asuka en noviembre de 1997. Lleva actualmente recopilados 15 tomos dicha historia, aunque próximamente se va a publicar el decimosexto tomo, siendo publicado en España y Argentina por Editorial Ivrea; así como en México por Grupo Editorial Vid.
La historia trata sobre un estudiante llamado Daisuke Niwa, que por herencia familiar, al cumplir los 14 años, sufre de vez en cuando transformaciones, encarnando al legendario ladrón Kaitou Dark, el cual tiene personalidad propia, alternándose durante la obra.
Te recomiendo que este año releas el manga de DNAngel y/o veas el anime

Te invito a que conozcas más de DNANGEL:
- Personajes de DNANGEL
- Todas las OBRAS DE ARTE DE DNANGEL
- Datos CURIOSOS: stages - novels - ice&dark - origins - mangaVSanime
- Entrevistas a YUKIRU SUGISAKI
- QUIZ: cuanto sabes de DNANGEL?
- Hiatus de DNANGEL (stage4vol.14 / chapter70)
do you expect the
#
comeback
of
#
DNANGEL
at its
#
20thanniversary
?
¿esperas la vuelta de DNNAGEL por su
#
manga
#
20aniversario
??
LINKS de interés
- Evento (facebook)
- mint (tumblr)
- VIDEO 20th anniversary