Here I bring you something interesting. I made some templates or layouts for your BLOGGER blog about the mangas of Yukiru Sugisaki.
I hope you really Enjoy it and If i find others I will post them too!
Format: blogger
Description: colorful, cute and pretty.
Last Update: -APRIL 2017-
AVISO: I think because of the problems with Photobucket, the pictures in the templates won´t work, so I will work in new templates soon. I´m sorry for the problems.
☆ SUGISAKIYA BLOGGER TEMPLATES ☆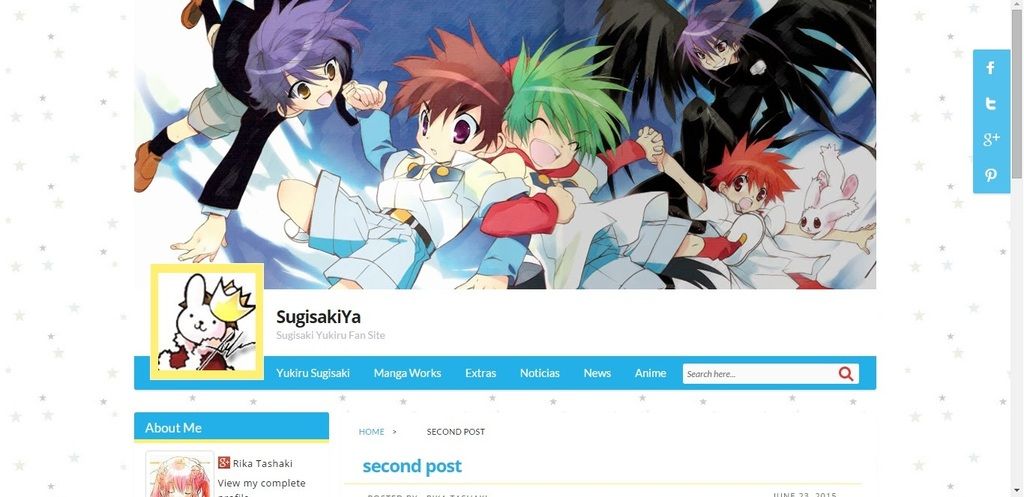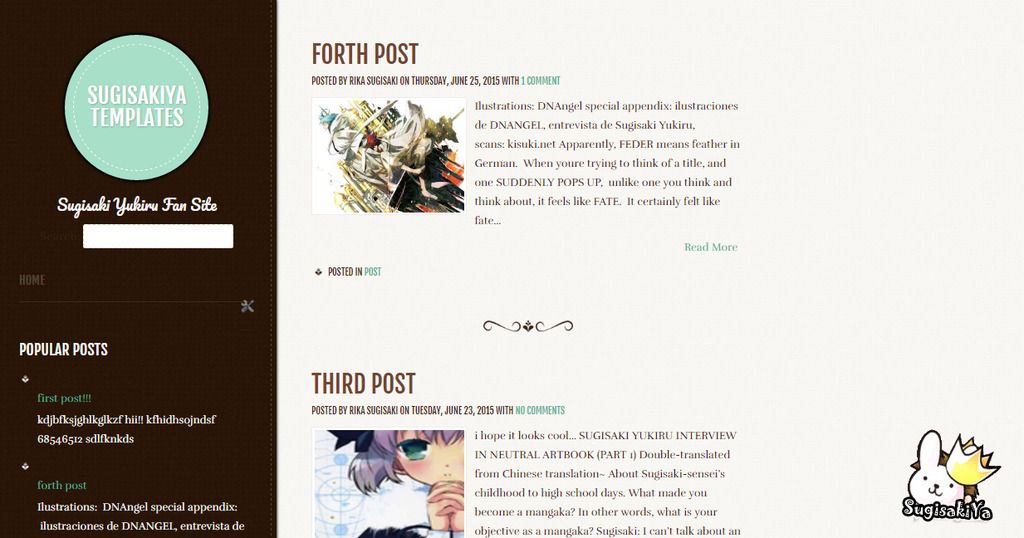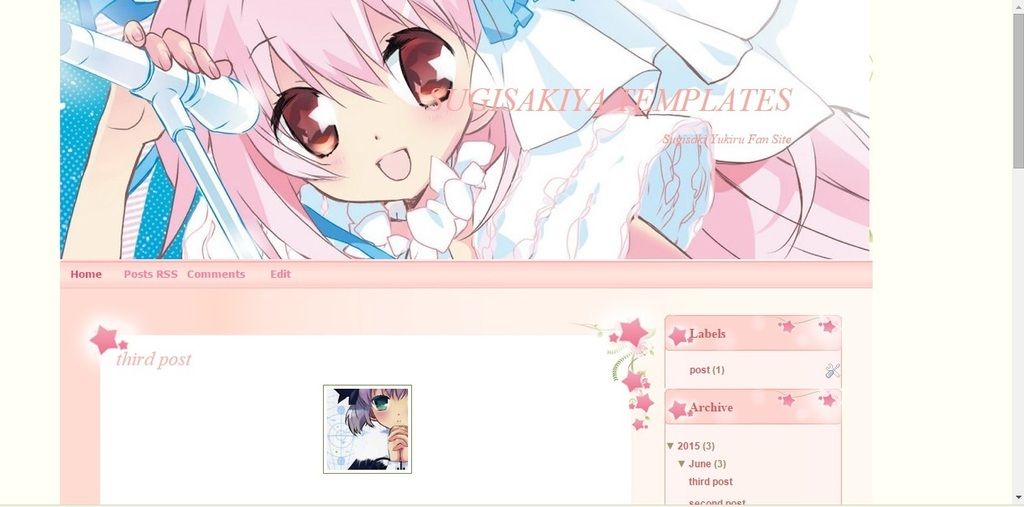 Ascribe to heaven Pink Stars [4shared] [source]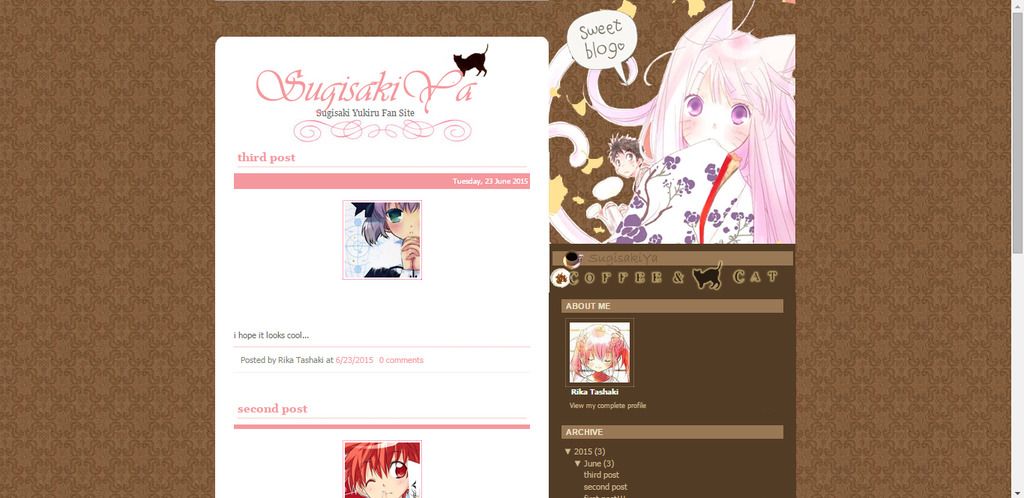 Sweet Junkissa neko coffee [4shared] [source]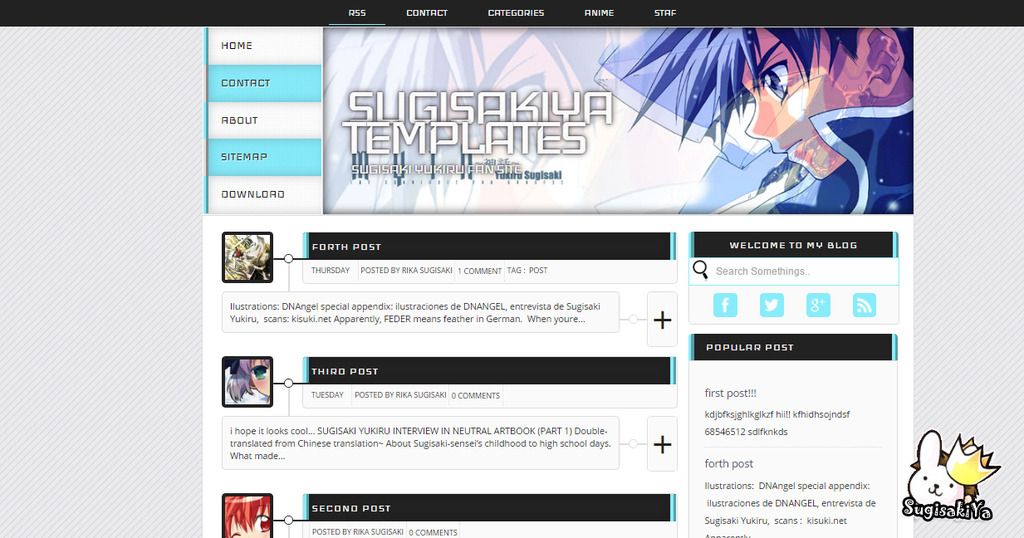 Robotic Goddess [drive] [source]
1001knights dessert [4shared] [source]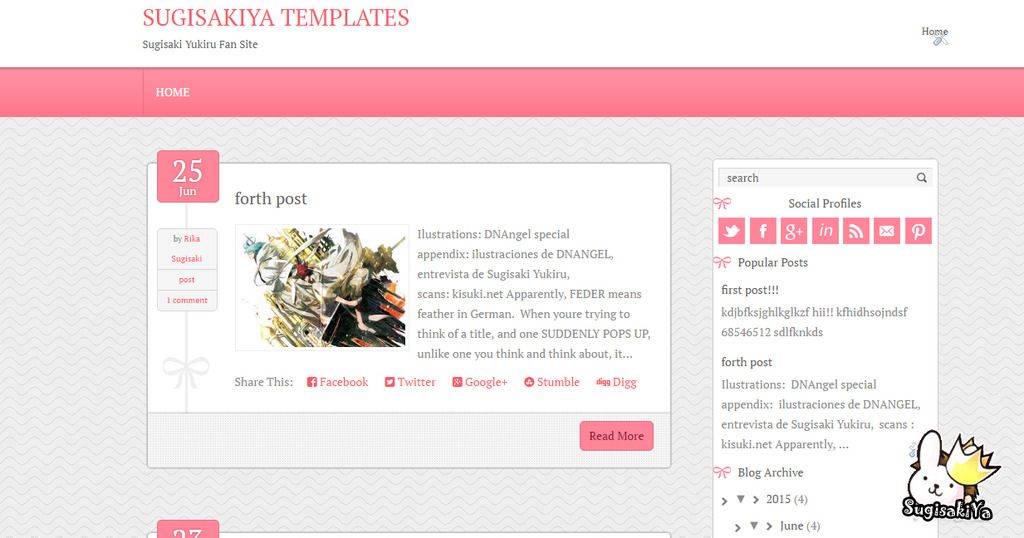 frau simple [drive] [demo]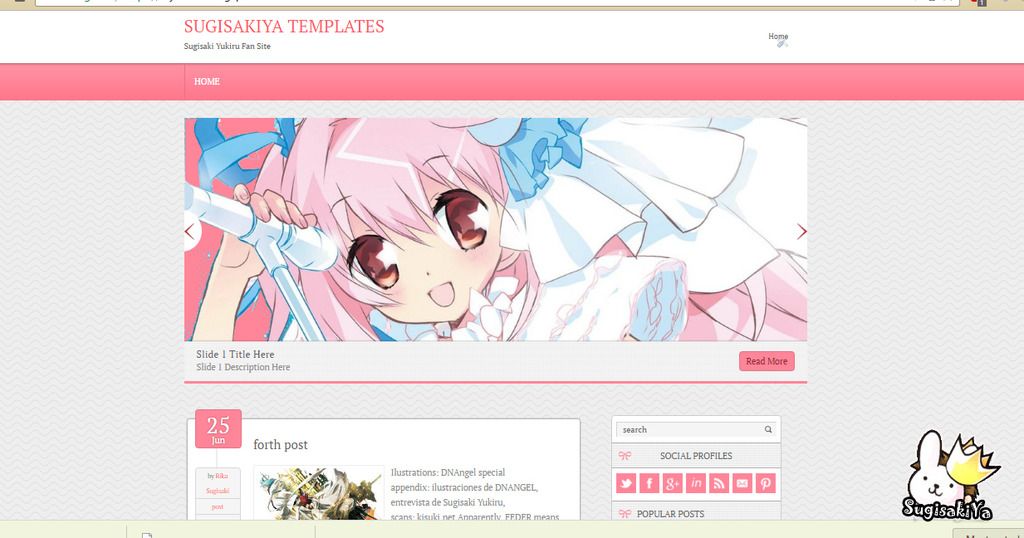 frau slider [drive] [demo]
red rocket [drive] [demo]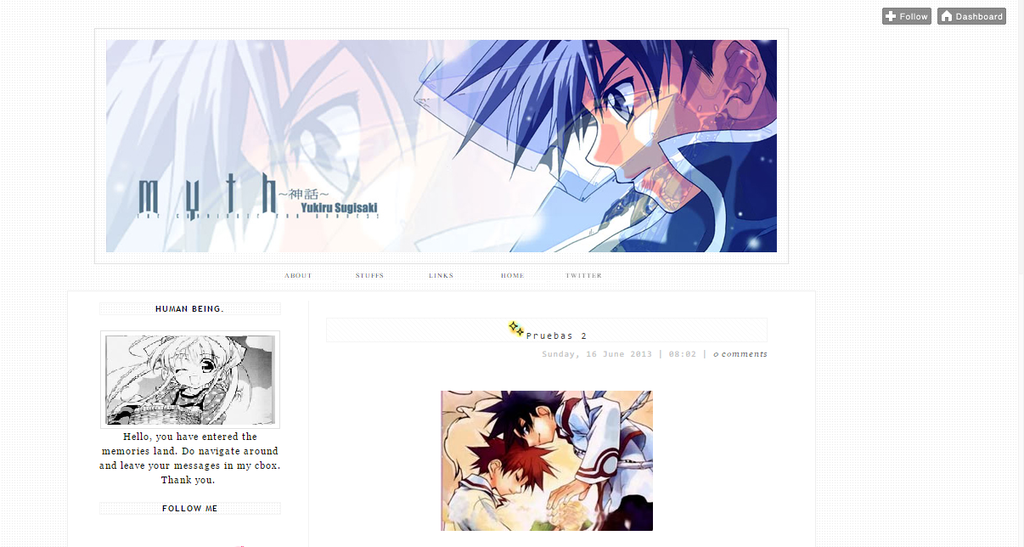 simple silver [drive] [demo]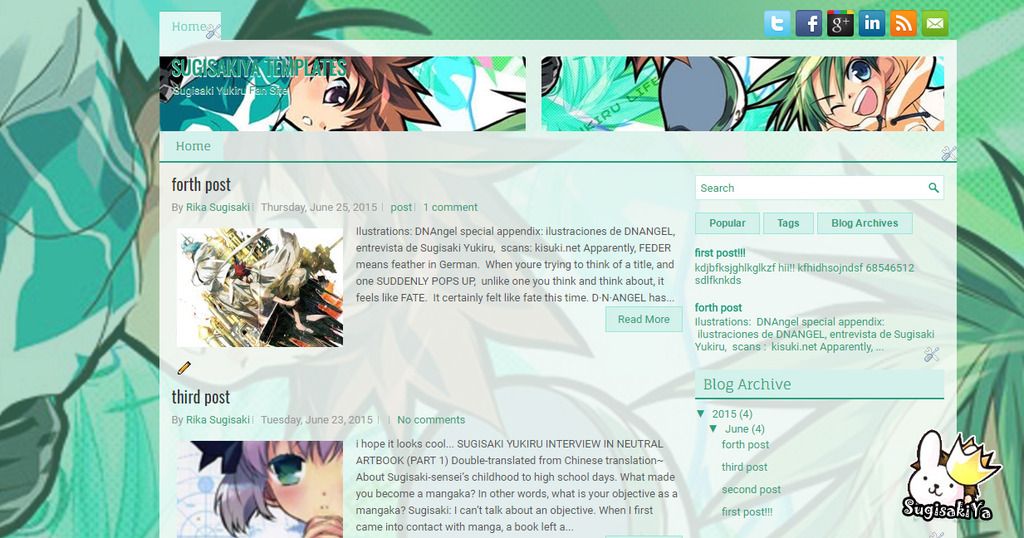 green engine simple [drive]/
engine slider
[
drive
] [
demo
]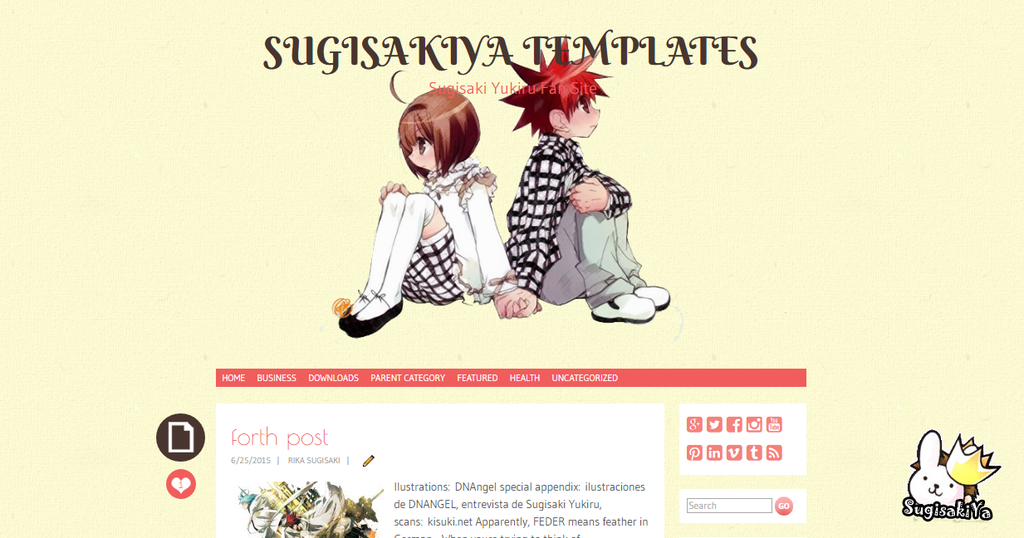 lovely pachiderm [drive] [demo]
-

personalization

by:

Sugisakiya

-